---
There are a lot of career options out there. So why join our team?
That's an easy question.
As a community bank, we pride ourselves on being locally focused. That means you'll have an opportunity to serve your neighbors and strengthen the towns and cities in our markets.
As an employer, we pride ourselves on offering more than a paycheck. After hiring our team members, we build upon their strengths, develop their skills, and place them on a career path that furthers our mission and provides a satisfying work/life balance.
Digging deeper into the details: we offer a team environment, competitive salaries and fringe benefits. We offer training opportunities and advancement possibilities. Our employees are continually exposed to new products and technology, leading to diverse banking career opportunities
So why join the Tompkins team? In a nutshell, because we can open a world of opportunities for you and your future.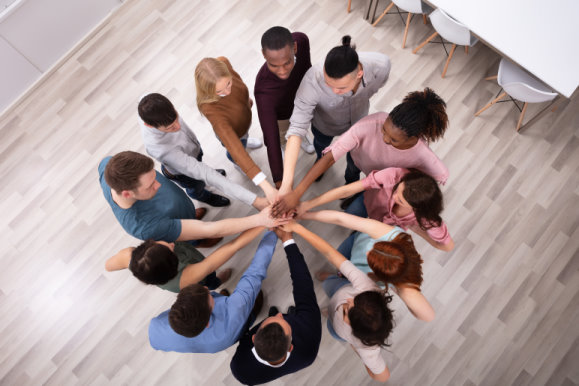 Tompkins does not accept unsolicited resumes or applications. Only individuals meeting the following criteria will be considered for employment:
The individual submits an application for employment to a particular or specific position which has been posted or advertised through our recruiting channels and by using the specified application process.
The application indicates the individual possess the basic qualifications for the position.
The individual at no point in the selection process prior to receiving an offer of employment withdraws their application
About Us
Our Mission is to create long-term value for our clients, communities, and shareholders by delivering integrated personalized financial solutions
Our Vision is to provide best-in-class financial solutions to our clients while being recognized as an industry leader in:
Quality
Client Satisfaction
Employee Satisfaction
Financial Performance
Return To Shareholders
Our Key Values are integrity, empowerment, and commitment to our Clients, Community, Employees and Long-Term Shareholder Value.
From our rich history comes an innovative vision – a community bank with local ties and leadership, but with broad financial capabilities and strength. Our team members understand the significance of local decision-making, leadership, and philanthropy but have the tools and resources necessary to provide innovative products and services to local families and businesses. It's the best of both worlds.
---
Employee and Applicant Rights and Responsibilities
Equal Employment Opportunity / Affirmative Action Employer Tompkins Financial Corporation is committed to the hiring, advancement and fair treatment of all individuals without regard to race, color, creed, religion, age, sex, national origin, disability, veteran status, marital status, family status, gender identity, sexual orientation, and genetic information, or any other protected status in accordance with applicable federal and state laws.
Tompkins Community Bank is also committed to providing reasonable accommodations to qualified individuals so that an individual can perform their job related duties. If you are interested in applying for an employment opportunity and require special assistance or an accommodation to apply due to a disability, please contact us at (888) 273-3210 or may be mailed to:
Tompkins Community Bank
Human Resources Office
PO Box 460
Ithaca, NY 14851
Medical, dental and vision benefits
Life Insurance benefits
Disability benefits
401 (k) Retirement Plan with employer match
Profit-sharing
Paid time off
Education assistance
Employee Assistance Programs
And much more