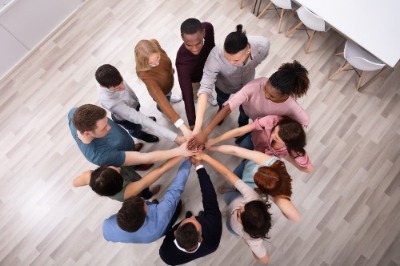 We continuously strive to build an inclusive workforce that reflects the diversity and strength of the communities we serve. Our Diversity, Inclusion, and Belonging Initiative brings together minds and ideas from across the company to implement educational sessions and cultural celebrations.
Our team has implemented several initiatives since its launch, including the following:
Partnering with Human Resources on onboarding and mentoring to ensure a focus on diversity, inclusion and belonging.
Increased employee communication to include resources and opportunities for employees to have access to diversity, inclusion and belonging education, get involved in events, submit ideas and suggestions, and increase engagement in fostering an inclusive culture.
Hosted events such as the Veterans Coffee Hour honoring our Veteran employees, and a virtual Children's Book Reading promoting kindness and anti-bullying.
Each month we take the opportunity to provide education and increase awareness of difference, inequality, history and culture. Examples of monthly highlights include: Black History Month, Poverty Awareness Month, International Day of Peace, Disability Awareness Month, Hispanic Heritage Month, Pride Month, and Universal Human Rights Month.
Employee Resource Groups for team members to come together and celebrate what makes each and every one of us unique, while finding common ground and building a sense of community.